| | |
| --- | --- |
| | What is Permanent Make-up? |
Permanent makeup, also known as Semi-Permanent, Micropigmentation or Cosmetic Tattooing, is an advanced technique which will enhance your natural beauty and add shape & definition to your features.
The procedure involves applying tiny coloured pigments beneath the first layer of the skin, following the same basic principles as tattooing. This pigment will stay in the skin for a number of years, gradually fading with time. The longevity of the results will depend on your age, skin type and lifestyle
All of my treatments are tailored to suit each person's individual needs and no one treatment is the same. All procedures take a minimum of two visits during which we will create your desired finish.
Who benefits from having Permanent make-up?
Many of my clients are looking to improve imperfections that may have been caused by either nature, trauma or accidents. It provides so many benefits for so many reasons, some of which are below:
Women & men of all ages (minimum age of 18)
Someone who wants 24 hours a day beauty and confidence
Sports enthusiasts, especially swimmers
Someone who is allergic to conventional make-up
People wishing to correct certain facial asymmetry
Anyone suffering from alopecia (loss of facial hair)
People who have had, or are having chemotherapy
Someone who has a cleft lip that they wish to alter
Whatever your age or reason, I can provide you with a specialist treatment that will not only simplify your make up routine but will rejuvenate your confidence, self esteem and well-being. I strive to boost your natural features through creating subtle enhancements that will leave your friends and family guessing what your latest beauty secret is.
Eyebrows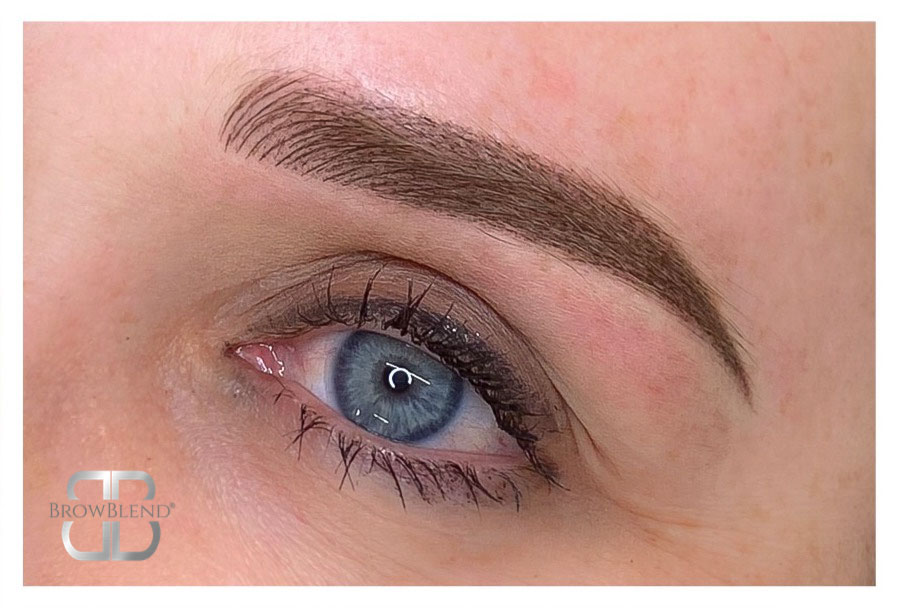 I speak with many clients that either, pencil in their eyebrows daily due to years of over-plucking, suffer from hair loss, or just have little or no hair due to very fair skin, all of which can lead to insecurities about their appearance. All of these reasons can lead us to lack in confidence – however I know through an eyebrow treatment I will create a stunning transformation in your appearance and your life.
The most captivating feature of your face are your, eyes and eyebrows, as they show your state of being and are the windows to your personality. Many of us neglect our eyebrows which then greatly affects the rest of our make-up routine. With correctly shaped eyebrows it will enhance the natural frame of your face and leave you feeling confident to start your day.
Eyeliner
| | |
| --- | --- |
| | Our Eyeliner Treatment |
The beauty of permanent cosmetics means that it will never smudge, wash off or run away during those emotional moments and only when you've experienced it will you realise what you've been missing out on!
An eyeliner treatment will create vibrant and striking eyes and will do wonders to transform your morning routine! Whether you are getting married and want to avoid those 'black tears', swim regularly but feel naked without makeup, or simply like to apply eyeliner on a daily basis, I have an eye liner treatment that will suit your every need.
You control how you want your eyes to look. If you prefer heavier make up for evenings out but want a more subtle look for the daytime, then I would suggest having a natural line & colour and for those special occasions you can still apply additional eyeliner over the top.
Semi-Permanent eyeliner has several techniques to suit everyone's individual needs. These include:
| | | |
| --- | --- | --- |
| Lash Enhancement | Almond Eyeliner | Latino Eyeliner |
| This procedure makes your lashes look thicker and darker. A subtle enhancement is created in between your lash roots. A very popular choice for those who want an extremely natural effect. | This is my most popular of eye treatments. It defines and shapes your eyes with a crisp sculpted liner. This begins with a much defined line in the inner corners of the eye and gradually gets larger towards the outer corner. This creates a striking, almond shape eye, which looks both sophisticated and natural. | This is the thickest and most glamorous option. It makes a real statement and is perfect for those of us who love to look glam daily. This look is achieved with additional treatments over a period of time. |
Lip Colour
| | |
| --- | --- |
| | Lip Liner & Lip Blend Treatment |
Enhancing your lips through semi-permanent lip liner is the perfect treatment to improve your lip contour and balance. This treatment is ideal for clients who have either lost colour or shape to their lips through the ageing process or clients who want to redefine their lips. I will work with you to create the perfect lip symmetry that will give you that natural, vibrant and youthful look that you desire.
Lip Liner treatment redefines the lips through the application of subtle colour. It is ideal for people living busy & active lifestyles and who don't want the hassle of applying make-up but want the perfect smile.
You have a choice of three different lip procedures, all of which will be discussed during your consultation to decide which is best for you. These include:
| | | |
| --- | --- | --- |
| Lip liner | Lip Blush | Full Lip Colour |
| If your lips have lost their definition and you would like to enhance the contour of them, then a crisp outline will be applied to re-define your lips. You would then only need to apply a small amount of lipstick and you're ready to go. | The most popular of the three treatments, this is a combination of lip liner with some colour blended onto the lips. It gives you a subtle hint of colour and also re-defines the border of the lip, giving your lips a fuller shape. | For a more every day vibrant lipstick effect, the entire lip is covered with the colour of your choice. This can involve more than two treatments to achieve the desired look. |
Treatment Process
| | |
| --- | --- |
| | THE CONSULTATION & PREPARATION |
The Initial process of each treatment is a Consultation. You will have the option to have this done as part of your initial treatment, or it can be done beforehand if you are unsure of the process and wish to have any questions answered prior to the treatment. I will explain in great detail the treatment you are having and together we will decide what option is best for you.
For Eyebrows

For Lips

For Eyeliner

Once we have agreed on the look you are aiming for, I will draw the brows on with an eyebrow pencil. I can adjust this as many times as necessary, as long as you are happy with the final drawing. I will never begin the procedure until I know you are completely happy with what your eyebrows are going to look like.
Once we have agreed on the look you are aiming for, I will draw an outline around your lips, with a lip pencil. Just like the brows, I can adjust this as many times as you like until you are happy with the lip line I have created. Only then will I proceed with the treatment.
Once we have agreed on the look you are aiming for, I will proceed with the tattoo process. It is not necessary to pre-draw a line on the lower or upper lids, as they already have a natural line for me to follow.
During the consultation I tend to apply the topical numbing cream to the brows and lips so they have enough time to take effect. Usually up to 20 minutes. More numbing cream is then applied to the area throughout the treatment.
| | |
| --- | --- |
| THE TREATMENT | THE RETOUCH |
| | |
| Using my specialist facial micro pigmentation machine, which works at a much lower frequency than a standard tattoo machine, I will apply pigment gently to the skin using very fine and precise needles. The sensation you will feel is compared to that of an electric toothbrush held against your skin. You should feel minimal discomfort throughout the procedure. It very much varies from person to person and which area you are having done, but you should allow up to an hour for the procedure. Immediately after the treatment you should expect the area to look 40-50% darker then desired, however this will start to fade after 3-4 days. Total healing process is between 5-10 days. | A second appointment is required 4-6 weeks after your first visit. This treatment is to add more pigment to the specific area. It is completely normal to find, while the area is healing, that some parts may not 'hold' as well as others and you may have a few patches that need more colour added. The second visit will ensure that the pigment will last and you will not need another retouch for roughly 12-18 months. Without the second visit, you may find the area fades more quickly. Everyone heals differently, so whatever your case, we advise you always come back to have your retouch. |
FAQ
General

Is Permanent Make-Up safe?
Yes, It is extremely safe. Meticulous standards of hygiene are undertaken with the use of disposable implements throughout the treatment. I guarantee only hypo-allergenic, pharmaceutical grade pigments will be used, of which are selected for their complete purity and proven safety.
Does it hurt?
Lips can be a little more sensitive then eyes and eyebrows. This is mainly because the surface area is larger, therefore has a greater blood supply. However, rest assured, this process has minimal discomfort and I use the very best topical numbing cream throughout the treatment, to ensure maximum comfort.

How long will it last?

Lips, eyes and eyebrows can last for years, as long as both the first and second treatment has been completed. We recommend having a colour retouch after 12 to 18 months to ensure vibrancy and longevity.

What can I visually expect post treatment?

The colour will be more intense than desired for approximately 7 days at which point the skin naturally exfoliates to reveal the 'true colour'. There may be a little swelling or tenderness for a few days.
Can I wear make up after?
Immediately after the treatment you should not apply makeup directly onto the treated area until it is completely healed. Anything between 5-10 days, depending on the area you have had done. Once healed, you can wear as much or little conventional make up as you desire. Although you should not feel the need to!
Can I play sport or go swimming immediately after?
Semi-Permanent makeup is perfect for sporting types, especially swimmers, however it is advised to stay away from sports the same day as your treatment, thereafter is fine. You must avoid swimming pools, saunas, steam rooms or sun beds for at least 6 days post treatment as the area needs to have minimal exposure to water. If not, it can affect the final results.
What company did you train with and are they and their equipment credible?

I trained with one of the leading experts 'Finishing Touches'. They have worked closely with HABIA to establish new NVQ standards in Micropigmentation and have been accreditted by both BABTAC and VTC. Their training is approved by FHT, Professional Beauty and leading Medical Insurers.

Their brand is one that you can trust. Their innovative approach ensures that their training and products are one step ahead. Everything is carefully researched and tested before they bring it to the market place. One of the company's greatest successes has been in the Medical Tattooing sector. Since 2006, they have been working towards creating a modern and progressive medical tattooing market. They have trained and now supply over 140 NHS hospitals and private clinics in the UK, Europe, Australia and the USA. Their machine is the only digital machine to carry class 2a medical certification and is the choice of surgeons, nurses and Advanced Micropigmentation Technicians.

What are the health and safety issues related to semi permanent make-up and the general guide lines to consider when choosing the right technician?

The Government amended the Local Government (Miscellaneous Provisions) Act 1982 by means of the Local Government Act, 2003 (Section 120), to give Local Authorities specific powers to regulate businesses providing cosmetic piercing (ear piercing or body piercing) and semi-permanent skin-colouring (e.g. micropigmentation, semi-permanent make-up and temporary tattooing). This change in the law was brought into force on the 1st April, 2004. This extends the powers that local authorities already had in relation to tattooing, ear piercing, electrolysis and acupuncture.

Semi-permanent skin colouring/Cosmetic Tattooing businesses will have to:

-Register with their local authorities

-Follow strict bylaws on the cleanliness and hygiene of practitioners, premises and equipment to protect customers against the risk of infection.

It is an offence to carry out such a business without being registered, to carry out such a business in a premise that is not registered for that purpose or to breach the bylaws.

Emily has been granted certification and holds current licences with several councils in Hertfordshire, proving the approval of her licence to carry out micro-pigmentation. Emily also follows all byelaws set out.
Lips

Can semi-permanent cosmetics on the lips cause cold sores?
Semi-Permanent cosmetics do not cause cold sores, however, if you carry the virus, it lays dormant in the body and can be aroused by the treatment.
Can I have a lip treatment if I've had cold sores in the past?
I advise you to contact your GP to obtain the proper prescription medication to prevent such outbreaks, if you have a history of the Herpes Simplex Virus. You should use the medication for one week before and one week after your treatment. This can help to minimise an outbreak.
If I have a cold sore on my lip at the moment; can I still have my lips done?
Unfortunately not. The outbreak must be fully healed and the course of medication completed in order for a lip treatment to be performed.
My lip needs waxing, when is the best time to do this, before or after my treatment?
Any form of hair removal (waxing & threading) or bleaching should be done at least two weeks prior or two weeks after your lip treatment.
How do we decide on the best colour for me?
I have a number of different colour pigments to choose from and during your consultation we will discuss what shade will suit you best. You are more than welcome to bring your own lipstick, as I can custom blend several pigments together to achieve the look you want and have your colour recreated as best we can. You will lose about 60% of the colour after your first visit, however we can always go darker on the second visit if required.
What foods should I avoid after the treatment?
Try and avoid eating spicy and salty foods until the area has healed. They can be a little discomforting, as the lip area will be more sensitive. It is also advised to drink any liquids through a straw immediately after the treatment, to avoid getting the lips too wet.
Eye brows

Should I bring my brow pencil?
Yes, it can be handy to see what colours you have been using for your brows and so we can try to match as closely as possible. It would be ideal if you can arrive to the appointment with your eyebrows already pencilled in so I can get an idea of what your daily style is.
What should I do if my Eyebrows need waxing?
Any waxing or threading should be performed at least 48 hours before the treatment. During the treatment I may need to pluck a few hairs to achieve the desired result.
Will any of my natural brow hairs need to be removed?
I will work with whatever brow hairs you have. Brow hairs do not need to be shaved off for permanent cosmetics treatments, this is a common myth. I may need to remove any stray hairs which need tidying up with tweezers, to achieve the desired result.
Will my brows look very dark after the treatment?
The colour intensity will be significantly darker immediately after the treatment, however this is completely normal and as the skin heals, this intensity of colour will subside and become lighter. You would normally lose about 40% of the colour after the first treatment. The healing process can take up to 10 days.
Eyeliner

Will I need to remove my eye makeup for the treatment?
I would prefer for you to arrive to your appointment with your usual makeup, so I can get an idea of what your preferred style is. Before the procedure this makeup will be removed.
Should I bring my favourite eyeliner pencil?
Yes feel free to bring any specific eyeliner pencil that you would like to be replicated. This will enable me to custom blend an appropriate pigment colour.
Can I have my eyelashes tinted / permed before having the eyeliner treatment?
Any eyelash tinting or perming should be carried out at least one week before, or two weeks after the treatment.
If I have eyelash extensions in, can I have the treatment?
No, unfortunately you will have to have the eyelash extensions removed prior to having an eyeliner treatment The procedure involves adding liner through the lash line, therefore if not removed the lashes will get in the way. You can have them put back on after the healing process, 2 weeks later.
If my eyes are sensitive will they water a lot during the treatment, will this be an issue?
This is nothing to worry about. It is very common for eyes, sensitive or not, to blink frequently and water. Eyes are generally closed throughout the treatment, so discomfort is kept to a minimum.
Will my eyes swell a lot after the treatment?
Slight swelling & redness is very normal, however relatively minimal and usually occurs for up to 12 to 24 hours after the treatment. To help minimise this you can use ice packs or a cold compress.
Will my eyeliner look very dark after the treatment?
The colour intensity will be significantly darker immediately after the treatment, however this is completely normal and as the skin heals, this intensity of colour will subside and become lighter. You would normally lose about 40% of the colour after the first treatment. The healing process can take up to 10 days.
Can I apply makeup after the treatment?
You should wait until the eye line area has completely healed before applying any make-up. A new mascara maybe applied however I would personally recommend my Semi-Permanent lashes for a real glamorous look.